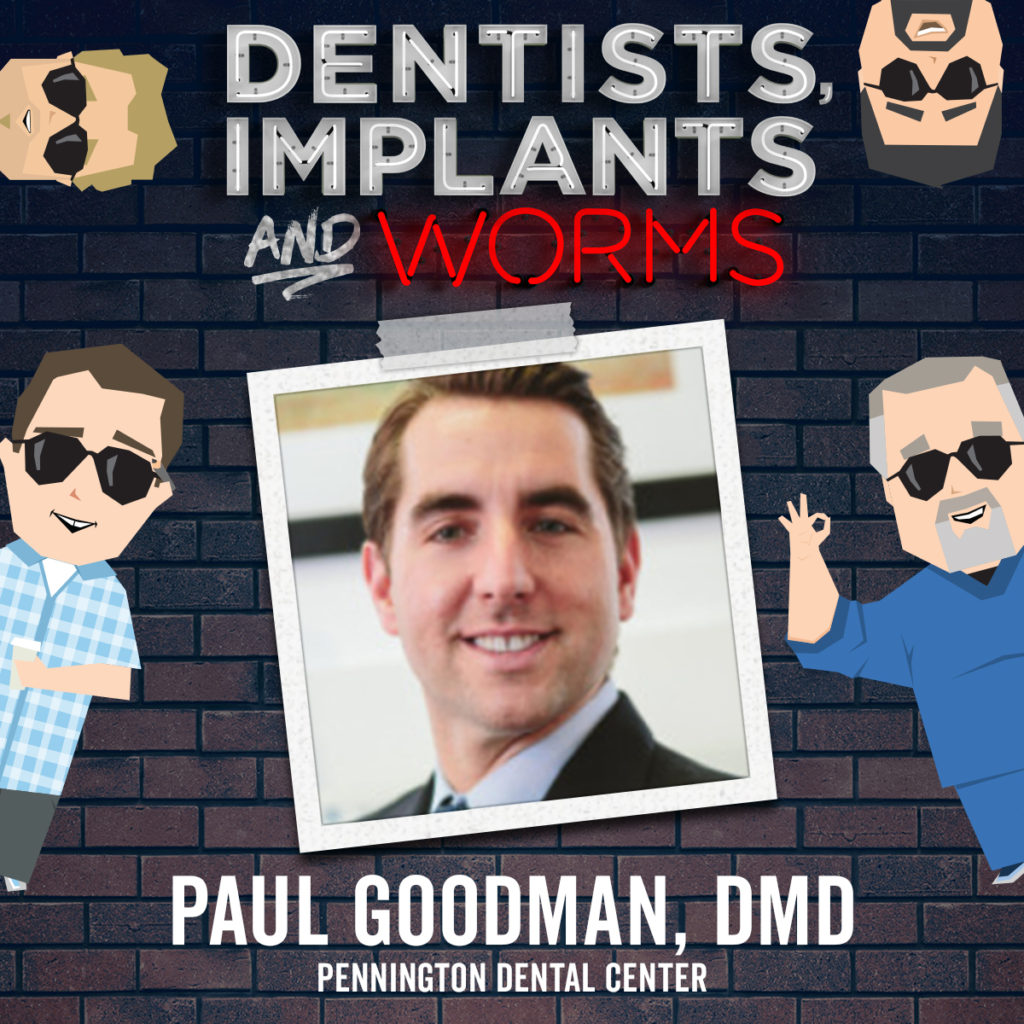 We had such a good time hanging out with Dr. Paul Goodman, we had to make two episodes out of it! Over the course of the two part podcast, we focus on what dental schools neglect to teach their students. Dentists have to be so many things: business people, scientists, engineers, artists, psychologists, marketers and… likeable human beings! Check out Dr. Goodman's practice at http://www.penningtondentalcenter.com and stay tuned for part two of this excellent podcast later this week!
Dr. Goodman is a graduate of University of Pennsylvania School of Dental Medicine, one of the best in the country. He has been a dentist for years and has been through several post graduate courses in different fields of dentistry since receiving his D.M.D. degree in 2002.
His emphasis on patient comfort as well as keeping up-to-date with the latest advancements in dentistry enable him to provide his patients with the best quality of care in the field. Dr. Goodman has a wide range of experience in different areas of dentistry, from cosmetic and restorative dentistry to surgical treatments.
His approach to your treatment starts with patiently listening to you. Then, after a complete and thorough examination, he reviews and discusses the diagnosis and treatment options with you.
Related Episodes