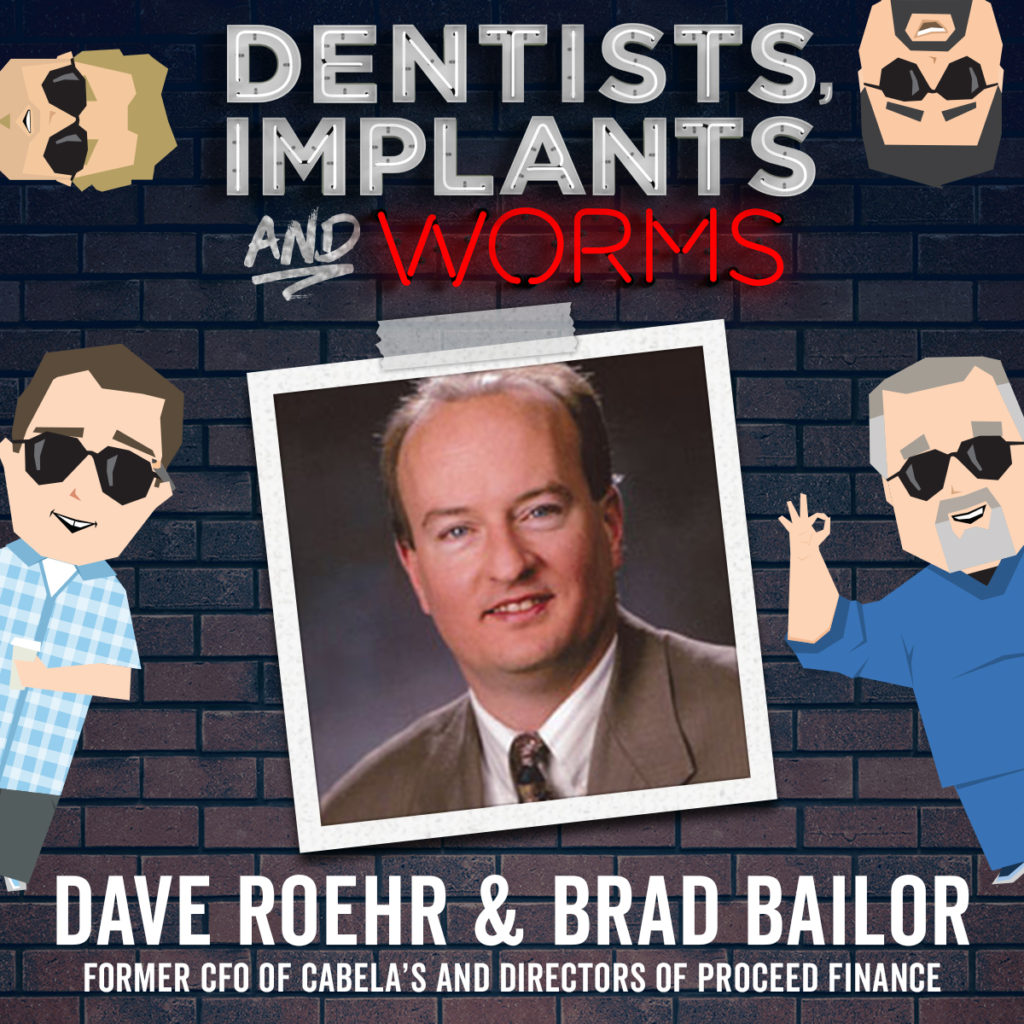 The key to any dental practice is how to constantly bring in new patients. We all know this. But how do you attract those patients who cannot afford expensive dental treatment in one lump sum? Those patients can typically afford a car payment-sized monthly bill— so why not make that part of your practice?
We had Dave Roehr and Brad Bailor of Proceed Finance (http://www.proceedfinance.com) to discuss their company and how well payment plans work when it comes to attracting new patients with low financial risk to the doctors who consult with them.
Proceed Finance offers affordable patient financing that helps providers expand their patient base and drive repeat business.
We bridge the gap between the services providers offer their patients and the affordability of those services. The Proceed Finance model is simple – fully-funded, fast delivery financing for providers and easy to understand terms and the lowest rates for patients.
Dave Roehr
CEO Dave Roehr leads Proceed Finance with over three decades of experience in banking, finance, and strategic growth.
Prior to Proceed Finance, Mr. Roehr was President and Chief Financial Officer of Cabela's Inc. [CAB:NYSE], guiding the company through a time of unprecedented sales growth and retail expansion, and rocketing them past the $1B valuation mark. Included in Mr. Roehr's leadership at Cabela's was his role as Founder, Chairman of the Board, and CEO of World's Foremost Bank, the wholly-owned regulated credit card bank utilized by Cabela's to issue and manage their co-branded Cabela's VISA credit cards and related consumer rewards program.
Mr. Roehr's previous roles also include partnership at tax consultancy Grant Thornton LLP, the US member firm of Grant Thornton International Ltd. While at Grant Thornton, Mr. Roehr utilized his CPA and MT (Masters of Taxation) credentials within their public accounting business practice, contributing to revenue growth of over $150M and expansion into nearly 70 countries worldwide during his tenure.
Aside from his career leadership roles, Mr. Roehr also contributes guidance to businesses in growth mode via memberships on various boards of directors. Mr. Roehr's current and past board memberships include:
• The Buckle [BKE: NYSE]
• Air Methods [AIRM: NASDAQ]
• Regional Board of Directors for US Bank [USB: NYSE]
• Security First Bank [privately held]
Brad Bailor, Senior Director of Sales Brad Bailor directs Proceed Finance's corporate sales efforts, supporting growth initiatives and building relationships with provider partners.
A seasoned sales professional, entrepreneur, and startup leader, Mr. Bailor draws on his expertise in client relationship development, startups, and business management to lead Proceed Finance's sales efforts. With a background that includes running his own company combined with more than two decades of working in highly visible client management roles, Mr. Bailor brings systematic sales processes and genuine interest in serving the client to his sales roles.
Mr. Bailor's sales experience includes tenure at both well-known corporate brands and innovative startups, perfectly positioning him for a leadership role at Proceed Finance. Included in his experience are:
• US CAD [privately held]
• Sojern [privately held]
Related Episodes