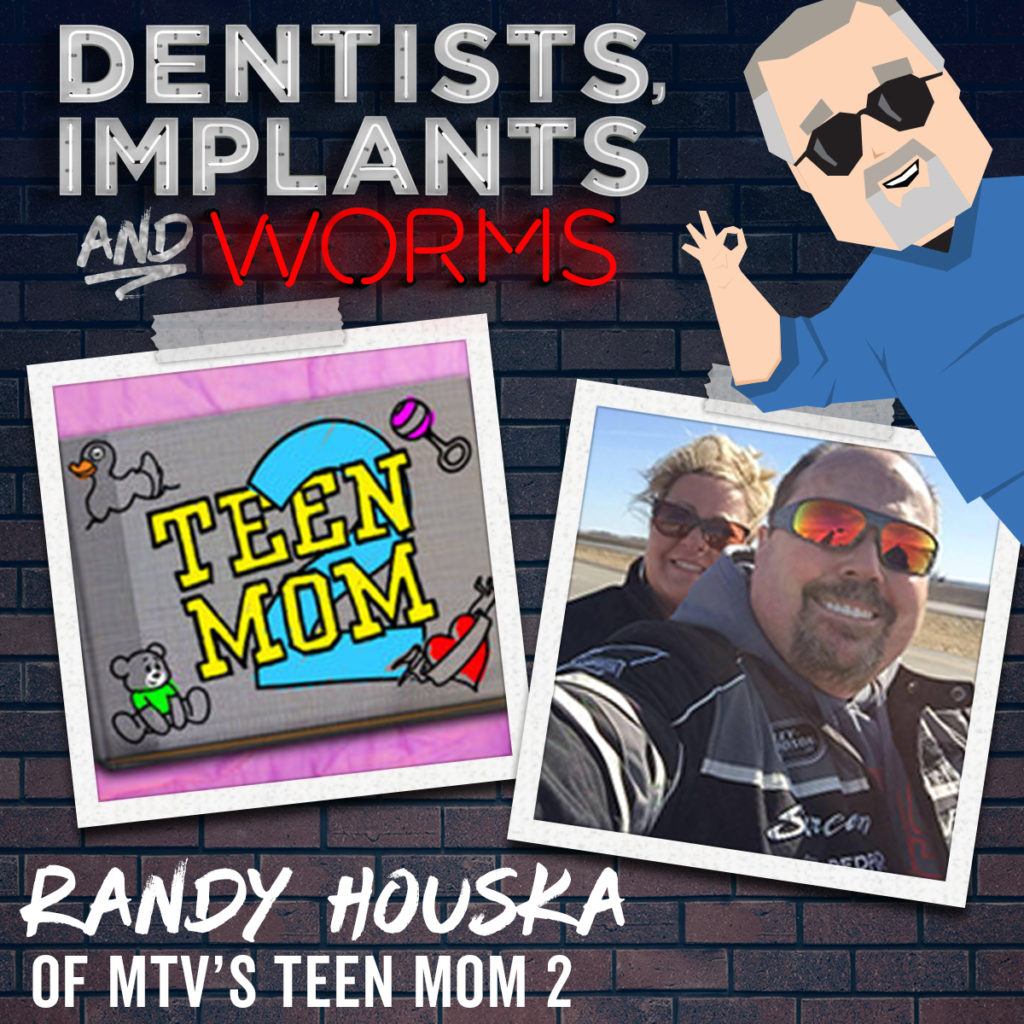 You ready for this one?  We had not only a very cool, laid back guy on the latest episode, but he just so happens to be a celebrity— a legit celebrity.  Check it out!
A direct quote from the bio section of Randy's Twitter handle: "Part of the hot Teen Mom 2 grandparent crew. By hot, I mean sweaty."  Oh, and he's a general detnist in Vermillion, South Dakota too.  But, we're obviously more interested in the fact that HE WAS ON MTV's TEEN MOM!!!!!!!
All joking aside, this was a really fun podcast that touched on the Teen Mom fame that Randy has experienced, but we also talked about his experience in dentistry and how he got wrapped up in this crazy world.  What's even better is that he was outside for this whole thing— made us very jealous since we were locked up in this sweaty podcast studio the whole time.
Fun fact: We were Randy's first podcast.  How special.  Here's what he had to say about it on Twitter: "My first appearance on a podcast. If you are into semi-unprofessional talk by dentists"  Semi-unprofessional talk by dentists is damn right, Houska!
You can, of course, watch Randy Houska and his daughter Chelsea on MTV's original series, Teen Mom 2.  If you are curious about Randy's dental practice, check it out by going to http://www.houskadental.com/
We can't thank you enough for taking time out of your lovely, quiet evening just to chat with the three stooges over here in Rapid City.  You have an inspiring story and a pretty darn successful practice!  We'll stay in touch for sure.  Come out for some pheasant hunting with us!
Cheers!
Related Episodes