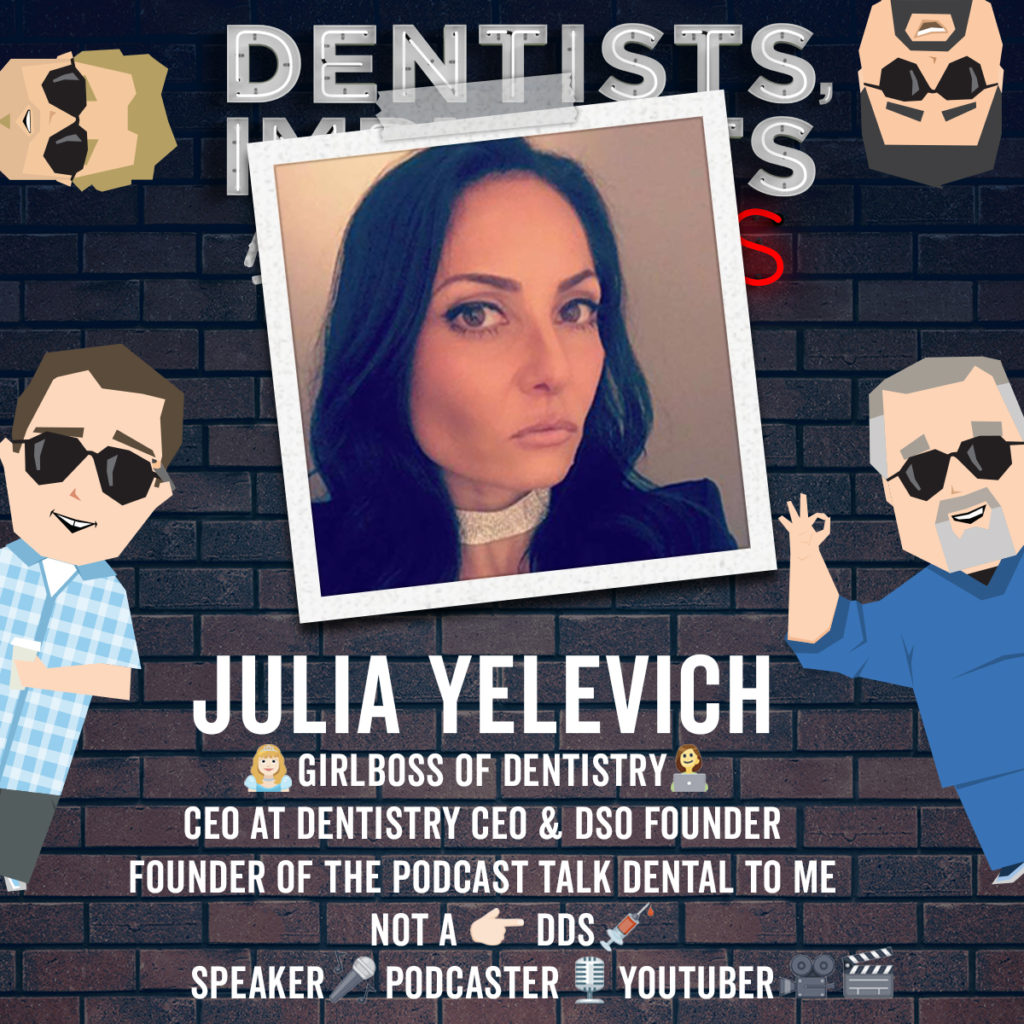 You'll want to listen to this one— we recently had the pleasure of interviewing Julia Yelevich, a natural businesswoman who has the drive, the hustle and the passion to climb to the top and be a #1percenter.
You can check out more information about her on her LinkedIn page www.linkedin.com/juliayelevich  And as soon as she has her podcast, "Talk Dental to Me" online, we'll plug the link in below!

Thank you, Julia!  Cheers!
Related Episodes