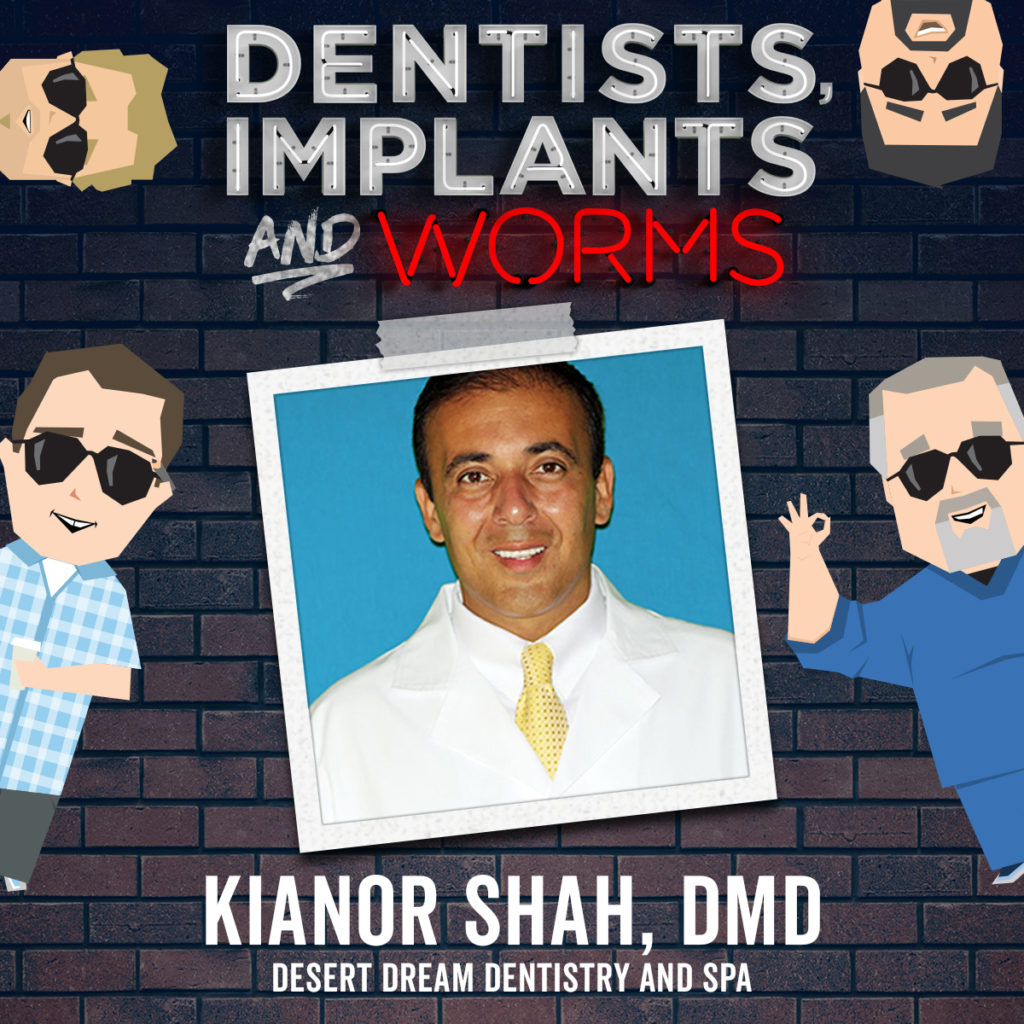 Another podcast from the ICOI World Conference in Vancouver, BC, Canada.  Justin had a chance to sit down with the inventor of Fulcrum Implant Systems— http://fulcrumimplant.com/
Says Dr. Shah, "A dentist is a lifetime professional commitment. Part artist, part architect, part entrepreneur, part physicist, part surgeon, part businessman, part therapist, and part community friend."
Dr. Kianor Shah is a 37-year-old practicing Dentist and an Entrepreneur from Southern California. As a traveling healthcare provider, Dr. Shah has practiced in more than 300 offices. As a businessman, Dr. Shah has built numerous co-brand, private label, and Peer-to-Peer partnerships in the Healthcare Industry.
Dr. Shah is a seasoned educator in clinical topics of Head and Neck Anatomy, Biophysics, Surgical Extractions, and Oral Implantology. Dr. Shah addresses domestic and international financial executives annually with Healthcare Industry forecasts and advises Financial Technology companies.
Dr. Shah completed his undergraduate studies at Western Illinois University, where he earned a Bachelor of Science in 2000. Dr. Shah graduated in 2006 with a Doctorate in Dental Medicine from Southern Illinois University. He has finished an M.B.A. at Brandman University in International Business in 2016.
His participation as a Fellow of the International Congress of Oral Implantologists, Fellow of the California Implant Institute, and Fellow of the International Academy of Dental-Facial Esthetics has culminated in his Mastership and Diplomate status of the International Congress of Oral Implantologists.
Dr. Shah has been in various roles as an Inventor, founder, owner, Chairperson, CEO, President, Managing Director, Partner, Associate, and Consultant for a variety of domestic and international related business matters.
In addition to his expertise practicing General Dentistry, Dr. Shah practices in the fields Prosthodontics, Periodontics, Endodontics, Pedodontics, Orthodontics, and Oral Surgery. Dr. Shah reads, writes, and speaks English, German, and the Farsi languages.
Related Episodes