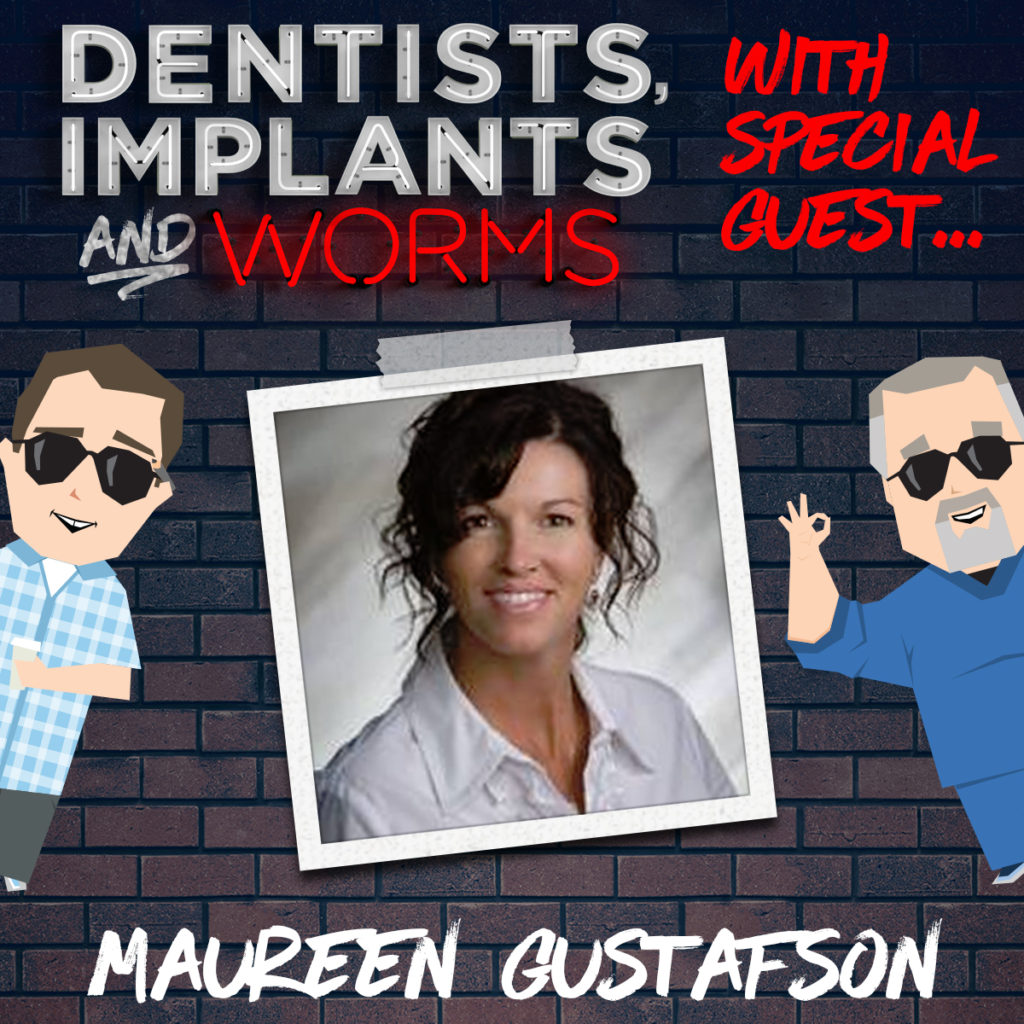 It's the week of milestones here on Dentists, Implants and Worms, as we reached TWO more in Episode #9.  We had the pleasure of having our first in-studio guest on the show AND our first female guest— marketing and social media guru, Maureen Gustafson.
Maureen has an extensive background in marketing, having worked with a variety of marketing firms and consultants.  While she currently owns the newly opened My Place Hotels in Rapid City, Maureen has continued to keep up with the ever-changing world of marketing and social media, and has offered her vast knowledge and experience to other businesses around town.  You'll hear a specific shout-out to Boyd's Wine and Spirits (yes, we'll take some vodka in exchange for that shout-out!), which Maureen handles their social media.
When you're in need of an affordable hotel— definitely check out My Place Hotels in Rapid City.  The newly constructed building (it's beautiful!) is located at 1612 Discovery Circle, Rapid City, SD 57701 and you can give them a call at 605-791-5800.  Also, check out http://myplacehotels.com/ for more information about My Place Hotels in other cities around the country.
Until next time— cheers!
Related Episodes