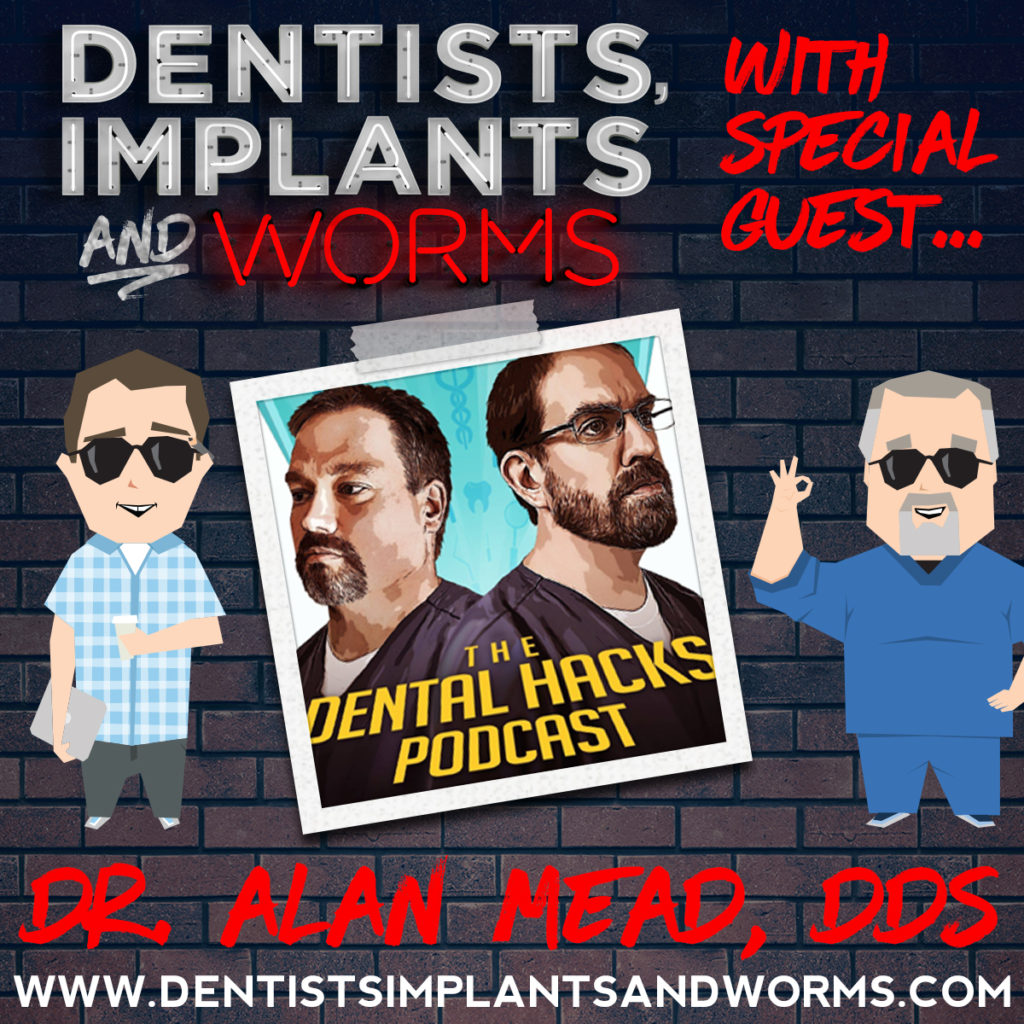 We have the distinct honor of having Dr. Alan Mead, DDS as our special guest for Episode #6 of Dentists, Implants and Worms.  You may recognize Alan's voice as one-half of the hit dental podcast "The Dental Hacks", and if you don't then you need to educate yourself by going to http://www.dentalhacks.com/.  Give them a listen!  They're good guys.  Not only entertaining, but also intelligent— which tends to be a fun combination.
In this episode, Justin, Jeff and Gabe sit down with Dr. Mead and discuss things such as podcast studio envy, medical marijuana, business models for the private dentist and much, much more.  Dr. Mead also informs us of the differences (and challenges) of placing implants in Michigan versus the rest of the country.
You can learn more about Dr. Mead's dental practice by checking out his website here: .  And, once again, be sure to subscribe to The Dental Hacks on iTunes and check their website out as well!  You won't be disappointed.
You didn't hear it from us, but The Dental Hacks offers a money-back guarantee if you don't like their show.
Related Episodes